VR Rive-Nord becomes UNIVR
VR Rive-Nord has been a fixture in the Lanoraie region for over a decade. We've helped thousands of couples and families create happy memories. Our efficient and knowledgeable staff is made up of hardcore campers 100% committed to satisfying our customers. Whether you're buying, renting or need maintenance, we always go the extra mile to deliver an enjoyable experience.
We pride ourselves on evolving in lockstep with the needs of the communities we serve, so in 2021, we renamed the family business UNIVR. Why? Your RV is more than a recreational vehicle. It is the lifeblood of your summer universe. And because each customer is unique, we make your dreams come true by finding you the perfect UNIVR.

The journey is never about us.
It's about you and your dreams.
Oasis of comfort for campers looking to enjoy summer fully and completely.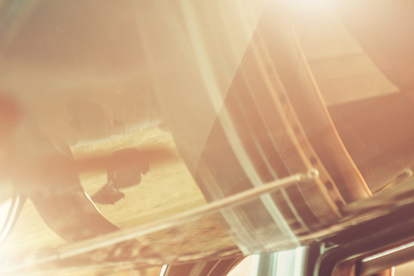 Get in touch with your true nature
An RV isn't just a product. It helps leave the stress, routine and worries of daily life behind. So you can look ahead feeling inspired, in your oasis of comfort built to transport you to a time and place to be shared with the people you love, in sync with nature. For seasoned RVers, you bet it's a passion, a lifestyle, but also the promise of living unforgettable moments over and over again. RVing is living, pure and simple!
Your adventure starts here!
Find the trailer that is the ideal fit for you by dropping in to check out the vast range of models we have in inventory. Talk to our team of camping pros about your plans, and watch them go that extra mile to help you make it all happen.